About GAZI Communications
GAZI Communications is a Bangladeshi company to have the license to build the state of the art VSAT Based Data communication infrastructure in Bangladesh to meet the quality communication need of the Nationwide & Globally. The commercial GAZI Communications VSAT HUB operation was started in October 2003.

GAZI Communications is also an IPG Partner of Juniper Networks in Bangladesh to provide Data Center Network solutions for Enterprise and Service provider industry. It also represents number of globally reputed network and security products. GAZI Communications is a sister concern of GAZI Group which is expanding its Telecommunications Network. The Bangladesh Telecommunications Regulatory Commission (BTRC) intends to issue licenses for extending Data and Video services to SME and Enterprise customers. Due to the extremely well penetration rate of telecommunications service in Bangladesh, combined with latest technological infrastructure, GAZI Communications is looking for means to expedite the roll-out of services to the ICT sector that have
been historically and dramatically changed from basic telecommunications services.

The increasing demand of technology usage and economic growth has demanded organizations to expand and strengthening their IT infrastructure, with an increased focus on Networks which is the backbone of the organizational growth now-a-days. With the emergence of newer technology and dispersed geographical operations, network management became a very hectic and skill demanding task. Companies have realized to save cost and make efficient use of network by outsourcing it to highly skilled IT companies whose main expertise is to deploy and manage the network. It has matured to an extent where mass skill sets are available and they can be administer nearly 100% through very advanced management tools with remote delivery model.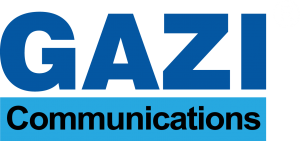 Corporate Office    UCEP Cheyne Tower (Ground Floor) 25, Segun Bagicha, Dhaka – 1000, Bangladesh